Drawing on his experience with the War Horse production, Phil decided to have puppets in the shows.
Tommy the Towing Horse

For the The Horse that Jumped at the Moon story Phil uses a replica of a Kentish Hooden Horse that he made many years ago and who is now the character "Tommy" in Canals of Old England.  Phil took the design from a photograph in "The Hooden Horse" by Percy Maylam.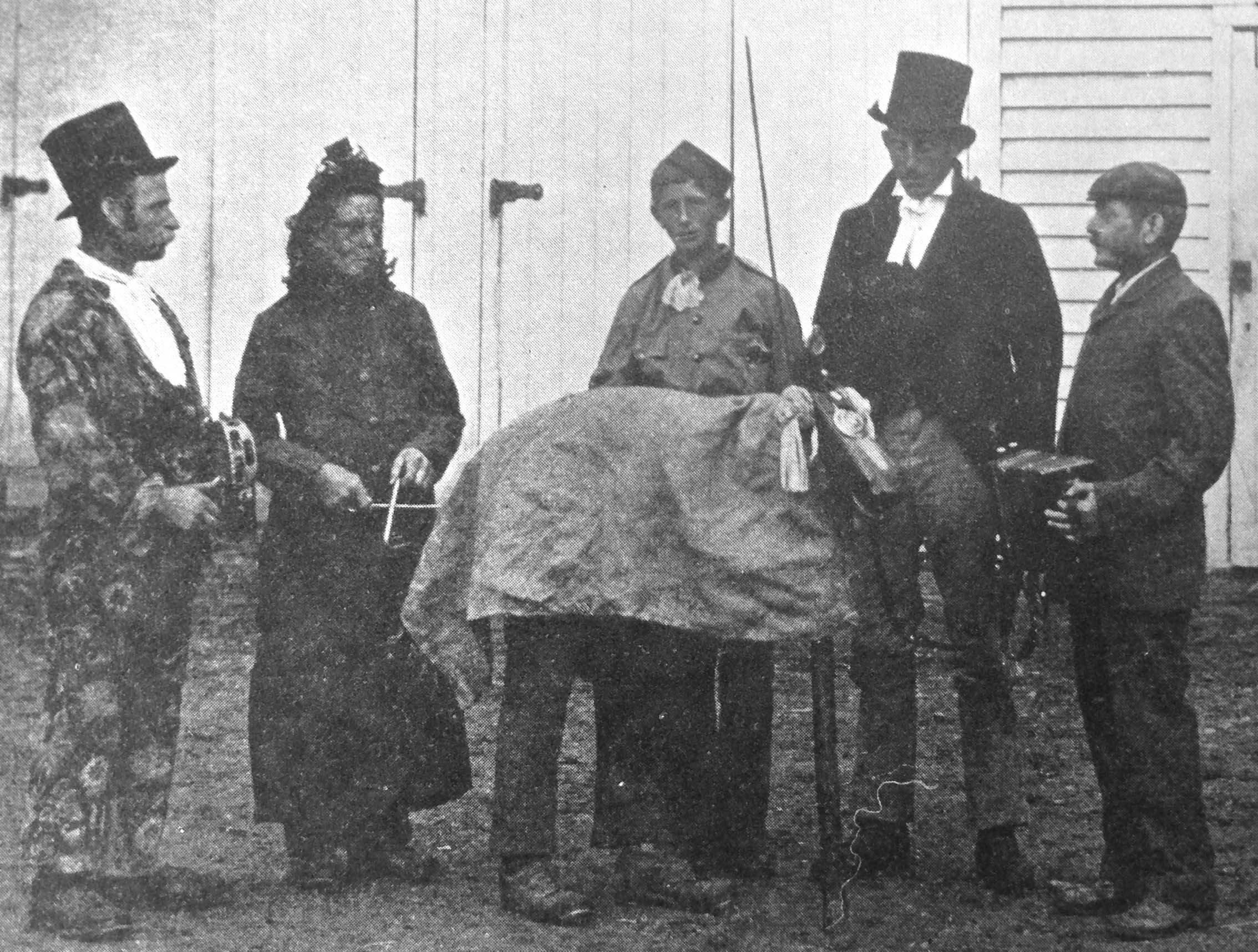 The head is made from some old oak fencing from a site in Detling, Kent. It's so hard that you have to drill holes in order to get nails into it. The bell terret and face plates are traditional heavy horse adornments. The rosettes were hand made by a tack maker in Malton, Yorkshire and the cloak was purchased from Tooley's Yard in Banbury.
Thomas Swift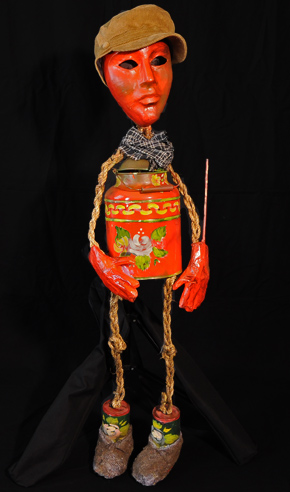 For the Thomas Swift character in the "Age of Steam" scene we use a puppet made from pieces of canal art. It was originally made for the Roses and Castles production.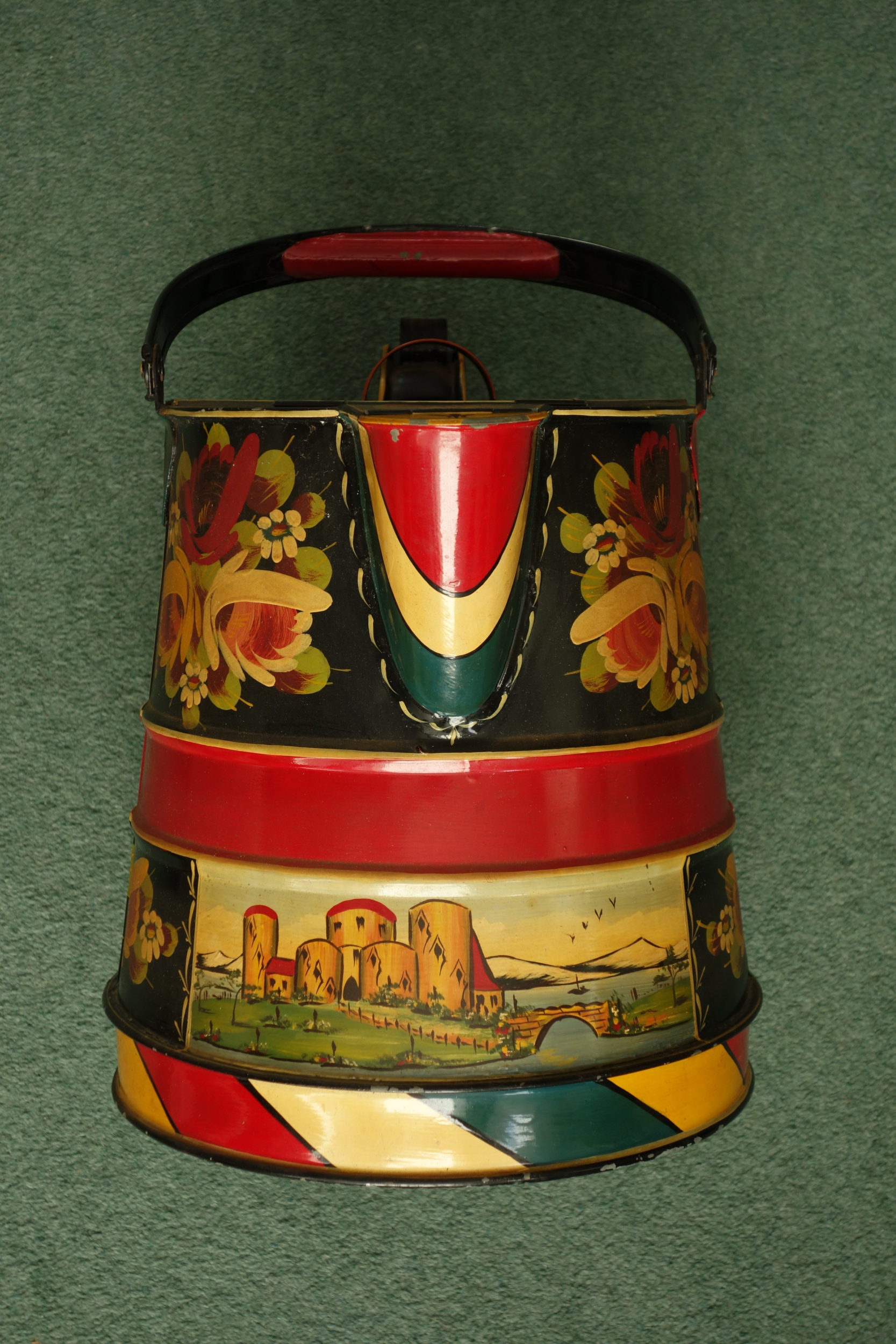 The Water Can
We have two water cans that may be used for the Old Water Can song. This one is by Flo Fleming of Great Heywood. We also have one by the late Ron Hough who was an apprentice of the late Frank Nurser of Braunston – we tend not to use it too much as it's rather precious.
Midsummer Milly
The wonderful puppets for this production were made by Entify of Weedon Bec.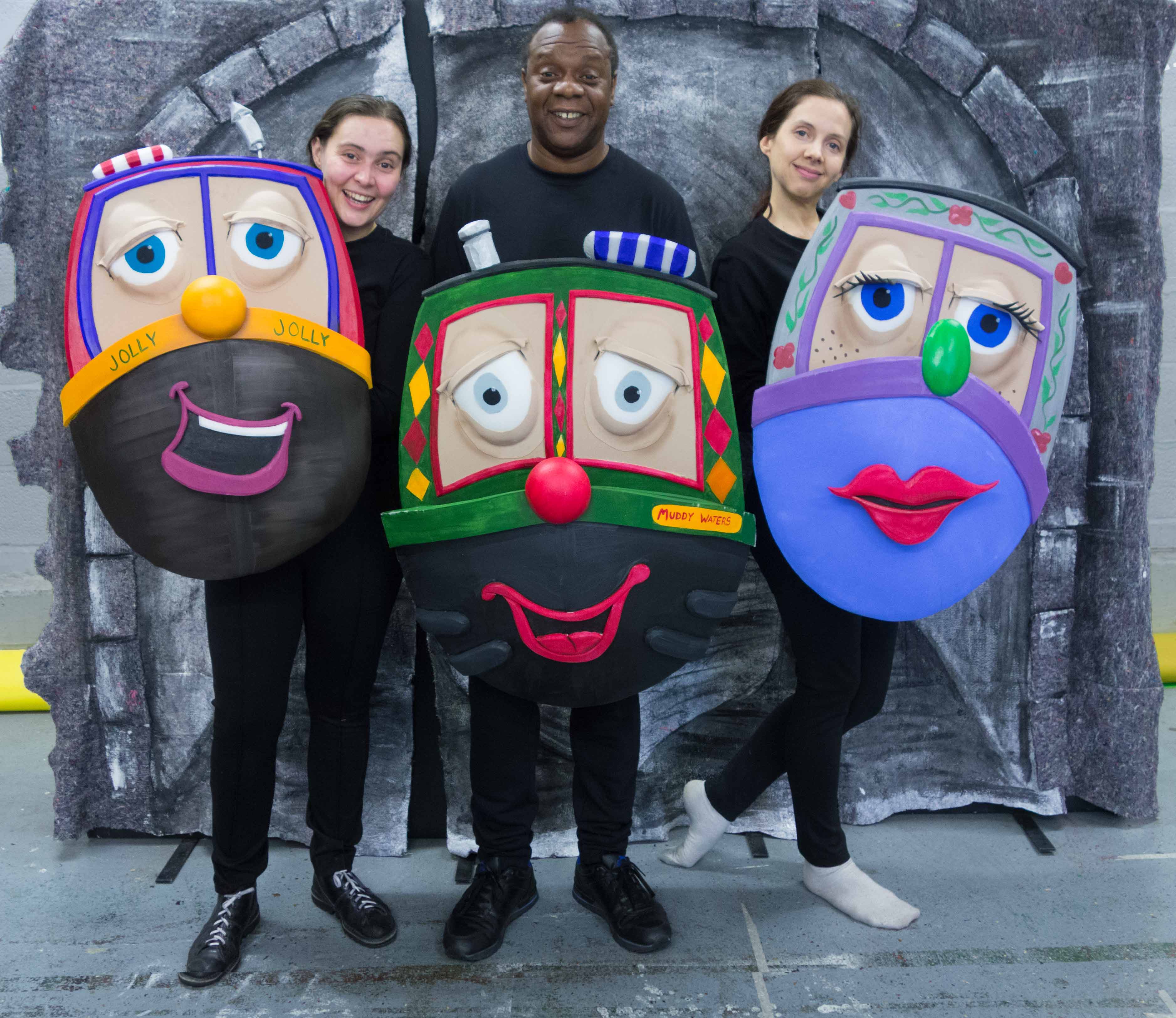 Bonnets
Our floral bonnets were made by Naomi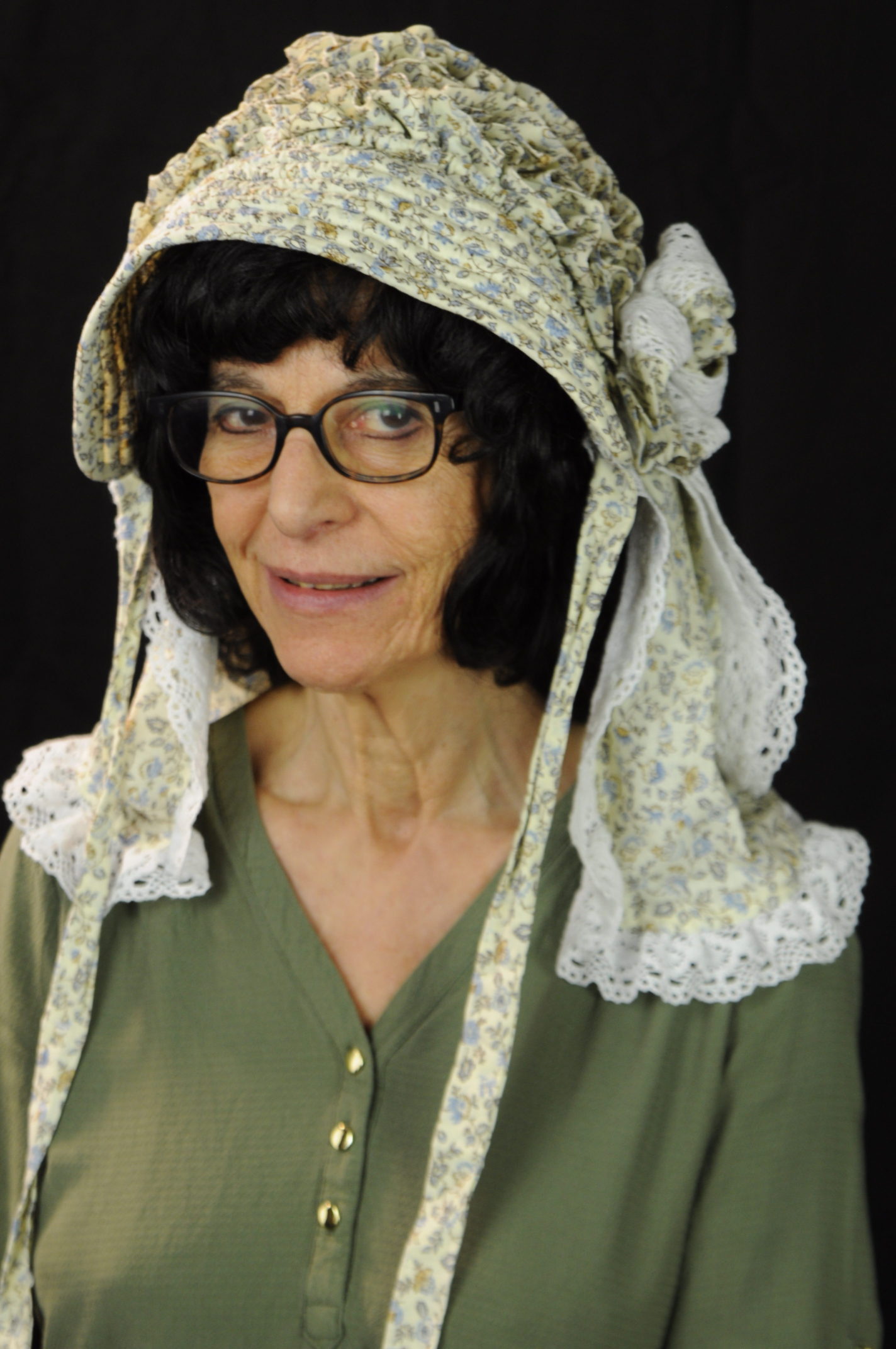 Gibbs, a theatrical period costume designer at the New Theatre Royal in Portsmouth. The black bonnet we also use was made by a boatwoman on a trade boat at the Cosgrove Canal Festival.
Modelled by the late Carol Strauss

.. Belts and Braces
Phil's traditional boatmans spider web belt was made by the volunteers at the National Waterways Museum, Gloucester,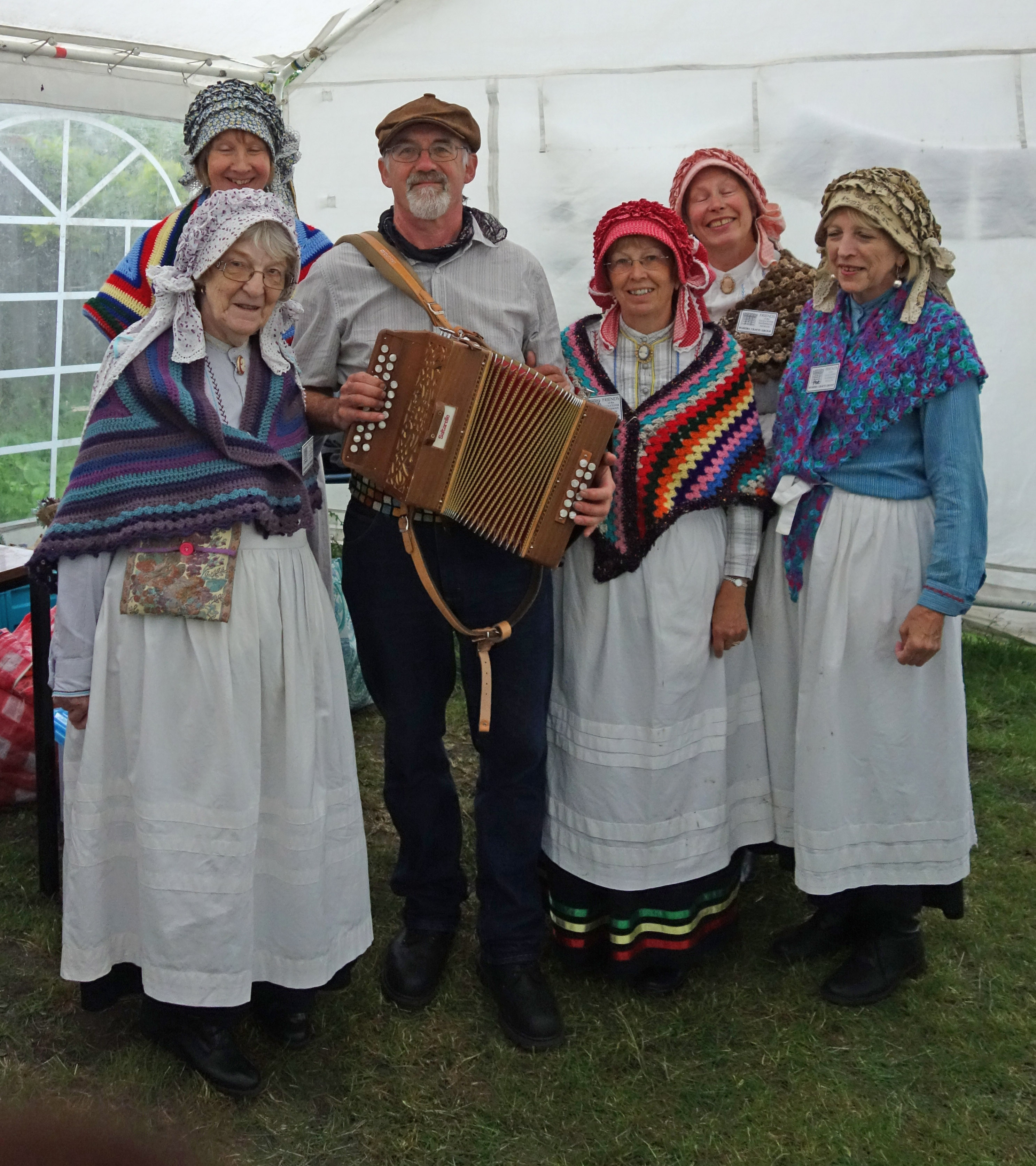 and his woven braces by Della at Stoke Bruerne .
Artwork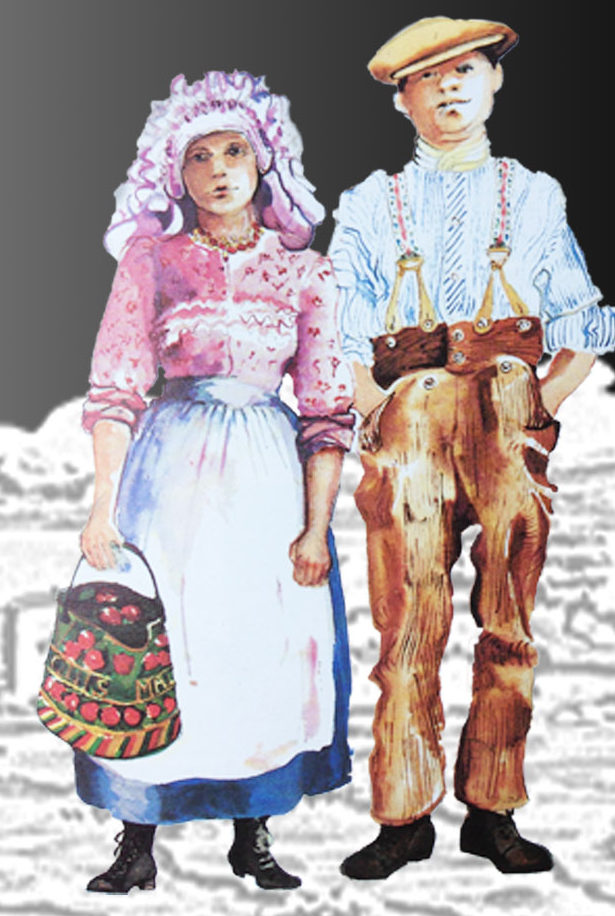 The illustration of the boatman and boatwoman couple is from a book "The Clothes of the Cut- a history of Canal Costume"  by  Avril Lansdell. Used by kind permission of the artist, Ann Aldred.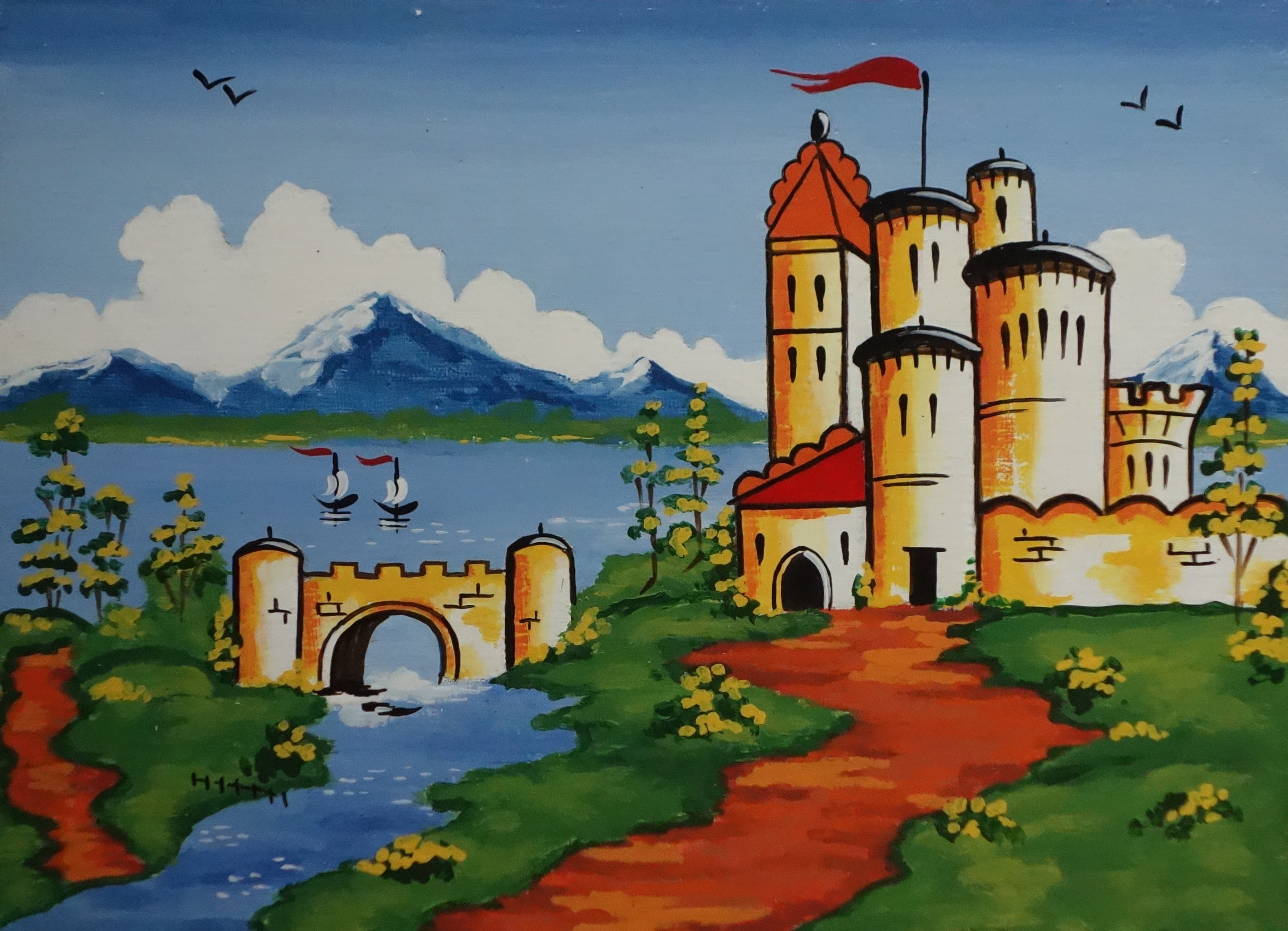 The landscape scene is from a pair of wooden hatch panels by Sylvia Hankin, Waterways Artist, whom Phil met at Crick Boat Show.