Bonnet and Belt presents Canals of Old England – an exciting new small cast show in traditional 19th Century canal costume,  accompanied by melodeon, concertina an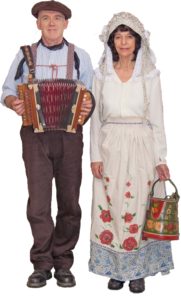 d fiddle.
Traditional and original songs and poetry are woven together with real canal stories and history to tell the stories of the working people on the early canals and the incredible society they created.
Canals of Old England is suitable for any space – theatres, schools, libraries, canalside venues, music stages, festivals, clubs, parties.
Canals of Old England is performed by professional actor/musicians either solo or as a duo – tailored to your requirements and budget.
Contact us to learn more and discuss a booking – we would love to hear from you.