Writer Kate Saffin brings to life the popular Muddy Waters children's book by Dan Clacher. Midsummer Milly is a warm and funny puppet show directed by Phil Underwood, with songs and music by Trevor Davies. See videos on our Milly Facebook page Here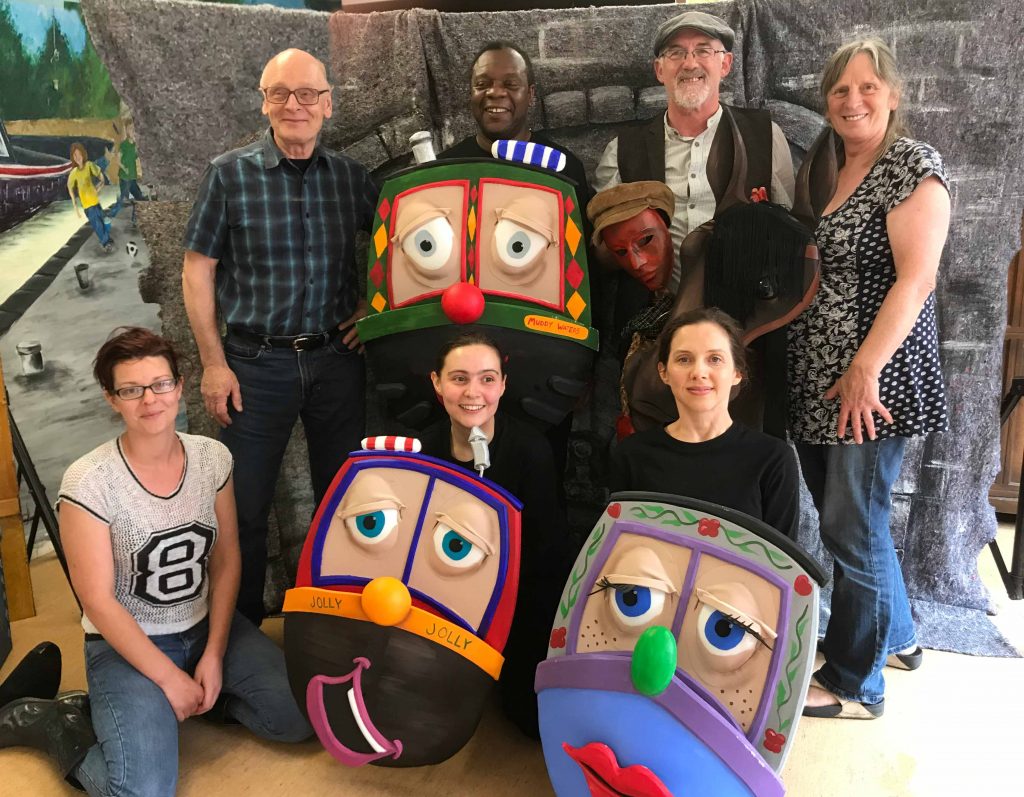 Milly is an old working boat whos timbers are failing. On Midsummers Day she travels by magic through the Blisworth Tunnel to the Old World of horse drawn boats where she is made well again. But she cannot return and her friends who guided her must leave her there.
The show is produced by Bonnet and Belt – in collaboration with Alarum Theatre – who received funding by the Arts Council for an R&D project to develop the script.
Front Row (L-R):
Zoe Hunn (Stage Manager)
Sarah Warren (Jolly Boatman)
Aurora Adams (Milly)
Back Row (L-R):
Trevor Davies (Composer, Musical Director, Musician)
Glen Wilson (Muddy Waters, Crane, Dolly)
Phil Underwood (Director, Musician, Old Badger, Mr Tooley)
Kate Saffin (Writer, Producer)
Author Dan Clacher, Puppets by Entify
,