Canal and River Trust Video
April 2020 We are proud to be have been commissioned to produce a music video of our songs for the Canal and River Trust. Click on the link below for our
Denise Dryburgh

We welcome Denise who is a fine folk singer of many years experience. She sang with an all girl group De Lorelei and toured folk festivals for several years with trio The Morning After.
Caroline Riches

Caroline Riches Caroline debuted in Canals of Old England in November 2018 at The Library Presents programme in Cambridgeshire and subsequently played several shows with us. She has other commitments but will stand in for Denise whenever necessary.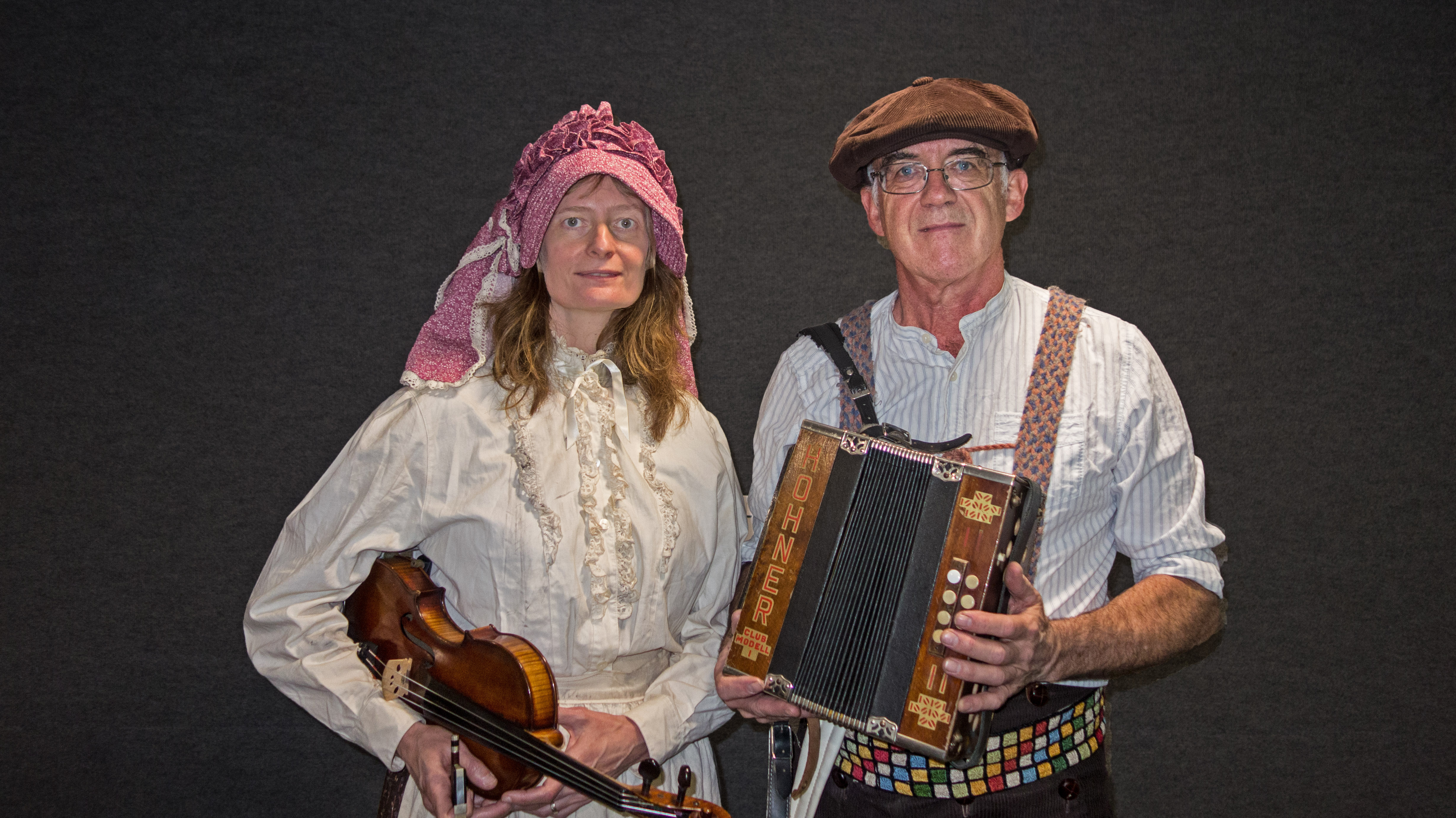 – see our Calendar page.
At the same time we say farewell to our original member Nancy Potts who has left the company to take on full time work. Nancy brought a powerful stage presence to the show and we wish her well.
THE NARROWBOAT SESSIONS
In January 2018 Phil was chuffed to be invited to record three of his original songs for the prestigious Narrowboat Sessions.  The first two are from the Canals of Old England show, the third is based on a true story.
Canals of Old England
Winter Will Take Me Away
Leigh Fishermen
INTERVIEW IN TOWPATH TALK
As a great start to the New Year for us Phil was recently interviewed by Julie Webb for Towpath Talk's "Characters of the Cut " series – you can read the article online (January 2018 page 9)
Click here: http://bit.ly/2DUs6ta